About the Artist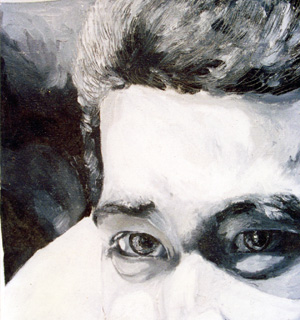 Danvic Briones: Many Passions, One Art
Painter
. An elephant drawn from memory was my first
objet d'art
. I saw my favorite uncle draw one, and with childlike obsession, I did not stop until I perfected it. I moved on to other media – colored pencils, chalk pastel, charcoal, acrylic and oil – and to higher art, I pursued my passion and took up Fine Arts in college. My works – which evolved to part-woodcarving, part-oil painting, part-representation of my realities – were exhibited in New York, California, British Columbia and the Philippines.
Graphic Artist
. After college, the computer became my medium. I collaborated with clients and colleagues to design unique, high-impact logos, websites, point-of-sale brochures, corporate identities, advertising collaterals and murals. I also taught graphic design as lecturer of the Multi-Media Arts Department of De la Salle College of St. Benilde in Manila.
Innovator
. From art to reality – spurred by the onslaught of strong typhoons in the Philippines – I turned to industrial design and innovated an emergency preparedness equipment – a
life vest
that was both a floater and a receptacle that can hold things necessary for survival. Problem solver and thinker, the artist in me did not just raise the question, but provided an actual solution to the pervasiveness and certainty of climate change.